Solar Lights
We are glad to present you with a range of solutions for lighting parks, streets, trails, monuments, squares, Buildings, etc. with the use of solar energy that operate independently without being connected to the network of the EAC and apparently without any electricity consumption, a zero-cost operation

Principle of Operation
The operating principle is very simple: During the day a photovoltaic collector commits the sunlight through a regulator and is charging a battery. The evening the programmable controller automatically gives instructions and the light turns on using the stored battery power. With the solar conditions in Cyprus, the autonomy of systems is enough for the lights to light up even if there are clouds on consecutive days.
These systems belong to the category of autonomous photovoltaic systems and can be subsidized by gornment's respective programs to promote renewable energy in Cyprus.
Typical Solar Light System: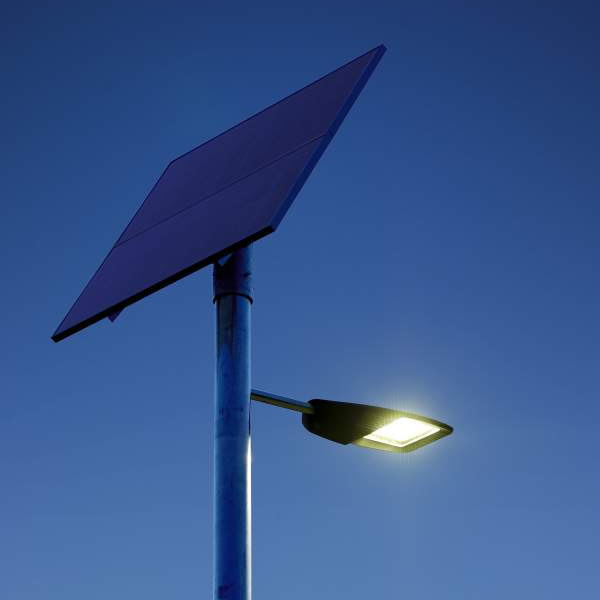 The Pole is made of galvanized steel, the height of it can vary between 3-6 meters (most usual around 4 meters)
The solar panels are poly or mono crystalline of around 80Wp
The battery is deep cycle type Gel or AGM, 12 Volts, and 50-100 Ah (we recommend the light ON time to be set less than 6 hours per night to extend the battery's lifespan
The LED street light is of power of around 15 W high power Leds, 12 Volts DC
The controller is waterproof, 12 Volts, 10A , with timer settings and charging control
Ioannou Alternative Energy has installed more than 500 Solar lights of the above type for the municipalities of Ayia Napa, Aglantzia, Limassol, Strovolos, Paralimni, Agros and private owners.
Special Architecture Design Solar Lights: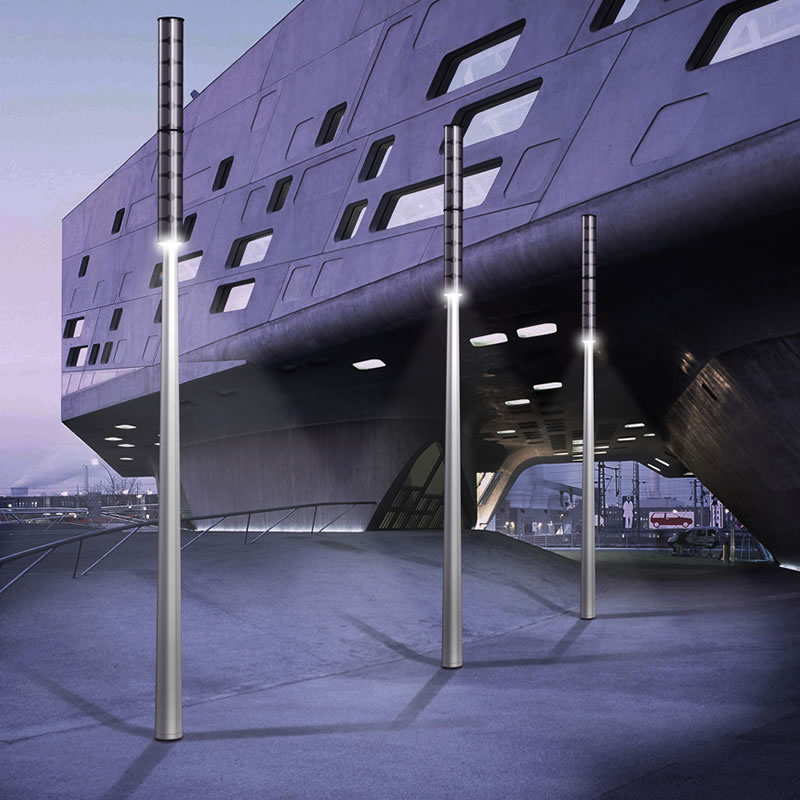 Magnificent cylindrical design of Solar panels
Charging in 360 degrees because of the cylindrical design of the solar panels
Lithium battery, with 15 years warrantied lifespan
The light is ON all night without affecting the battery's lifespan
Super high power LEDs CREE
All in one design (all the equipment is located inside the cylinder behind the solar panels)
Easy installation: Just a pole to be fitted on.
Ioannou Alternative Energy has installed over 100 systems of the special design solar lights for the municipality of Strovolos and Apesia and to private owners.
All in one Solar Light: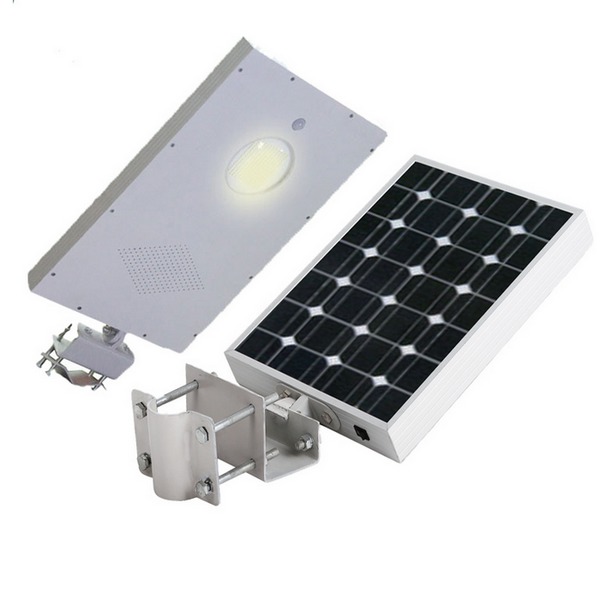 Easy installation both on pole or wall
Lithium battery with many years of lifespan
The light is ON all night without affecting the battery's lifespan
Movement sensor to adjust the brightness when someone is near
High power LED lights
Best value for money product

All items can be bought directly from our e-shop
Ask for more Details: